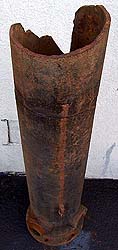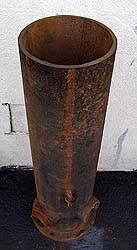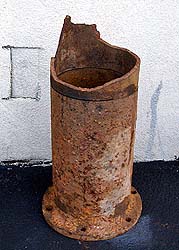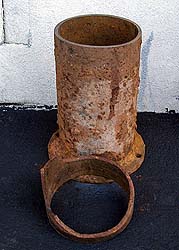 This is the hydrant as it appeared prior to restoration. Note the large crack in the barrel.
Ralph shortened the barrel to remove the damaged section.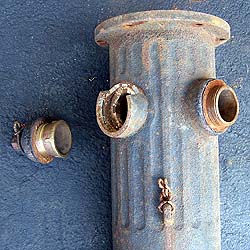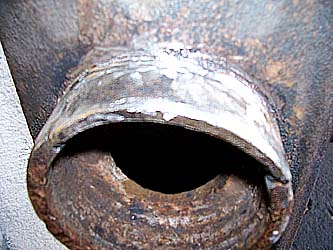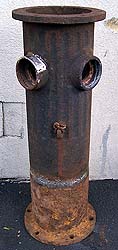 A nozzle boss was also broken. At right is the barrel with all the damage repaired.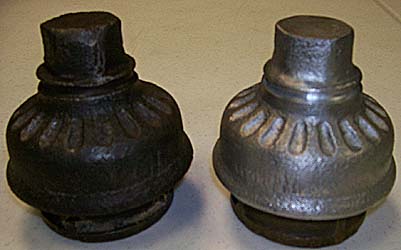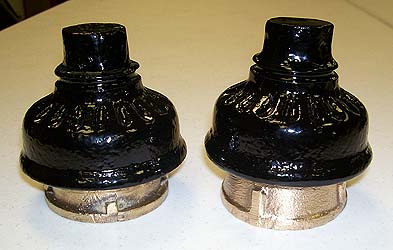 A cap was missing, so a local foundry was hired to reproduce the original in aluminum.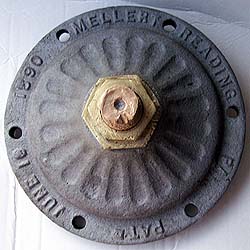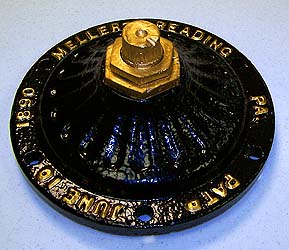 Bonnet is transformed !